论文工作
微信公众号,关注我们的科研动态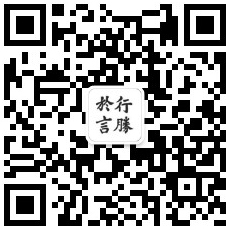 通信地址
北京清华大学土木工程系
Last revised on Aug. 01. 10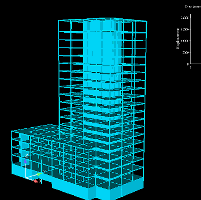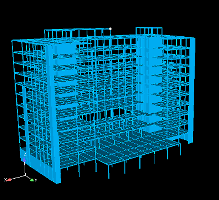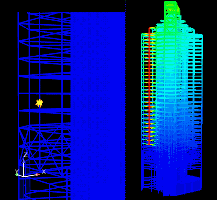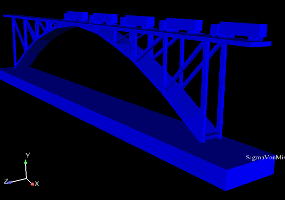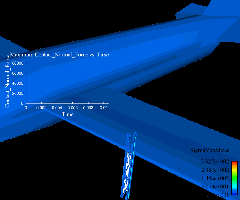 | | |
| --- | --- |
| B16 | 城市抗震弹塑性分析, 陆新征, 田源, 许镇, 熊琛 著, 北京: 清华大学出版社, 2021. ISBN 978-7-302-57958-8. |
| | |
| --- | --- |
| B15 | 工程地震灾变模拟:从高层建筑到城市区域 (第2版), 陆新征 著, 科学出版社, 2020. ISBN 978-7-030-65920-0 |
| | |
| --- | --- |
| B11 | 防灾减灾工程与技术, 任爱珠, 许镇, 纪晓东, 陆新征编著, 清华大学出版社, 2014. |
| | |
| --- | --- |
| B09 | 超高车辆撞击桥梁上部结构研究, 陆新征, 何水涛, 黄盛楠著, 中国建筑工业出版社, 2011. |
| B08 | 混凝土结构防连续倒塌理论与设计方法研究, 陆新征, 李易, 叶列平著, 中国建筑工业出版社, 2011. |
| | |
| --- | --- |
| B06 | 建筑抗震弹塑性分析, 陆新征,叶列平, 缪志伟编著, 中国建筑工业出版社, 2009 |
| | |
| --- | --- |
| B03 | 有限元法及其应用,江见鲸 何放龙 何益斌 陆新征编著,机械工业出版社,2006 |
| | |
| --- | --- |
| I164 | Cai EJ, Zhang Y, Lu XZ, Li PP, Zhao TS, Lin GW, Guo W, A target-free video structural motion estimation method based on multi-path optimization, Mechanical Systems and Signal Processing, 2023, 198, 110452. DOI: 10.1016/j.ymssp.2023.110452 |
| | |
| --- | --- |
| I154 | Cai EJ, Zhang Y, Lu XZ, Ji XD, Li YB, Li JY, Song XY, Zhang H, Liu Y, Estimating small structural motions based on sparsity enforcement, Computer-Aided Civil and Infrastructure Engineering, 2022, DOI: 10.1111/mice.12957 |
| | |
| --- | --- |
| I153 | Cai EJ, Zhang Y, Ji XD, Lu XZ, Xie LL, Zhuang YC, Zhao TS, Lin GW, Estimating small structural motions from multi-view video measurement, Engineering Structures, 2023, 275, Part A: 115259. DOI: 10.1016/j.engstruct.2022.115259. |
| | |
| --- | --- |
| I147 | Cheng QL, Liao WJ, Fei YF, Tian Y, Lu XZ, Zhang WY, Ghahari F, Kurtulus A, Taciroglu E, A cost-benefit analysis of sensor quality and spatial density for rapid regional post-event seismic damage assessment: Application to Istanbul, Soil Dynamics and Earthquake Engineering, 2022, 163: 107495. DOI: 10.1016/j.soildyn.2022.107495. |
| | |
| --- | --- |
| I146 | Fei YF, Liao WJ, Zhang S, Yin PF, Han B, Zhao PJ, Chen XY, Lu XZ, Integrated schematic design method for shear wall structures: a practical application of generative adversarial networks, Buildings, 2022, 12(9): 1295. DOI: 10.3390/buildings1209129 |
| | |
| --- | --- |
| I143 | Liao WJ, Fei YF, Ghahari F, Zhang WY, Chen PY, Kurtulus A, Yen CH, Cheng QL, Lu XZ*, Taciroglu E, Influence of accelerometer type on uncertainties in recorded ground motions and seismic damage assessment, Bulletin of Earthquake Engineering, 2022. DOI: 10.1007/s10518-022-01461-5 |
| | |
| --- | --- |
| I137 | Cheng QL, Fei YF, Lu XZ, Liao WJ, Zhang WY, Chen PY, Kurtulus A, Ghahari F, Vela V, Taciroglu E, Influence of sensor density on seismic damage assessment: a case study for Istanbul, Bulletin of the Seismological Society of America, 2022, DOI: 10.1785/0120220005 |
| | |
| --- | --- |
| I129 | Lu XZ*, Guan H, Sun HL, Li Y, Zheng Z, Fei YF, Yang Z, Zuo LX. A preliminary analysis and discussion of the condominium building collapse in surfside, Florida, US, June 24, 2021. Frontiers of Structural and Civil Engineering, 2021, DOI: 10.1007/s11709-021-0766-0 |
| | |
| --- | --- |
| I126 | Tian Y, Lin KQ, Zhang L, Lu XZ*, Xue HJ, Novel seismic–progressive collapse resilient super-tall building system, Journal of Building Engineering, Available online 29 May 2021, 102790, 2021, DOI: 10.1016/j.jobe.2021.102790 |
| | |
| --- | --- |
| I105 | Gu DL, Zheng Z, Zhao PJ, Xie LL, Xu Z, Lu XZ *, High-efficiency simulation framework to analyze the impact of exhaust air from COVID-19 temporary hospitals and its typical applications, Applied Sciences, 2020, 10(11), 3949. DOI: 10.3390/app10113949 |
| | |
| --- | --- |
| I103 | Xu Z, Wu Y, Qi MZ, Zheng M, Xiong C, Lu XZ, Prediction of structural type for city-scale seismic damage simulation based on machine learning, Applied Sciences, 2020, 10(5), 1795; DOI: 10.3390/app10051795. |
| | |
| --- | --- |
| I100 | Diao MZ, Li Y*, Guan H, Lu XZ, Xue HZ, Hao ZD, Post-punching mechanisms of slab-column joints under upward and downward punching actions, Magazine of Concrete Research, 2019, September 20, DOI: 10.1680/jmacr.19.00217 |
| | |
| --- | --- |
| I78 | Hou LQ, Lu XZ*, Guan H, Yan WM, Chen SC, Seismic performance and prediction equations of sandwich beam-column joints subjected to skew cyclic loads, Materials and Structures, Accepted on Nov, 21, 2018, DOI: 10.1617/s11527-018-1288-7 |
| | |
| --- | --- |
| I77 | Xiong C, Lu XZ*, Huang J, Guan H, Multi-LOD seismic-damage simulation of urban buildings and case study in Beijing CBD, Bulletin of Earthquake Engineering, 2018, Accepted on Nov, 16, 2018, DOI: 10.1007/s10518-018-00522-y. |
| | |
| --- | --- |
| I73 | Xue HZ, Gilbert BP, Guan H, Lu XZ, Li Y, Ma FH, Tian Y, Load transfer and collapse resistance of RC flat plates under interior column removal scenario, Journal of Structural Engineering-ASCE, 2018, 144(7): 04018087-1. |
| | |
| --- | --- |
| I13 | Godat A, Qu Z, Lu XZ, Labossière P, Ye LP, Neale KW, Size effects for reinforced concrete beams strengthened in shear with CFRP strips, Journal of Composite for Construction, ASCE, 2010, 14(3): 260-271. |
| | |
| --- | --- |
| C59 | 林丽, 陆新征, 韩鹏飞, 刘晶波, 岑松. 大型商用飞机有限元建模及撞击力研究. 中国土木工程学会防护工程分会第十四次学术年会, 西安, 2014, 8.21: 146-152. |
C58
曾翔, 杨哲飚, 许镇, 陆新征, 清华校园建筑震害预测程序及在土木工程教学中的应用, 第23届全国结构工程学术会议论文集. 甘肃兰州, 2014, 10.10~12, Vol. III: 5-10.
C57
杨坚, 孙雅琼, 王海深, 曾翔, 陆新征, 结构工程学科热点文献调查,第23届全国结构工程学术会议论文集. 甘肃兰州, 2014, 10.10~12, Vol. III: 497-504.
C56

Xu Z, Ren AZ,

Lu XZ

, Lu X,

Bridge collapse scene simulation based on the finite element method and virtual reality technology

,

Proc. 14th Int. Conference on Computing in Civil and Building Engineering

, 2012.06. Moscow, Russia: 194-195.(

PDF 全文下载

).
Lu Xinzheng's personal homepage. Nonlinear analysis for concrete. Debonding behavior of FRP-concrete interface. Finite element analysis for complex structure. Examples for finite element software. 陆新征的个人主页. 混凝土非线性数值分析. FRP-混凝土界面剥离分析. 复杂结构有限元分析. 有限元软件应用算例.